The Victims Compensation Program, created by PA Act 139 of July 1976, was established to assist victims who have suffered a financial loss as the direct result of a crime.
The Commonwealth of Pennsylvania was the tenth state in the nation to establish a compensation program to help victims and their families by easing the burden that violent crime imposes upon them. Individuals who are injured during a crime may be compensated for uninsured or non-reimbursable expenses.
The Crime Victims' Center has trained staff who can assist you with every step of the VCAP application. If you want more information please see the graphic below or call our office to speak to an Advocate – 724.438.1470.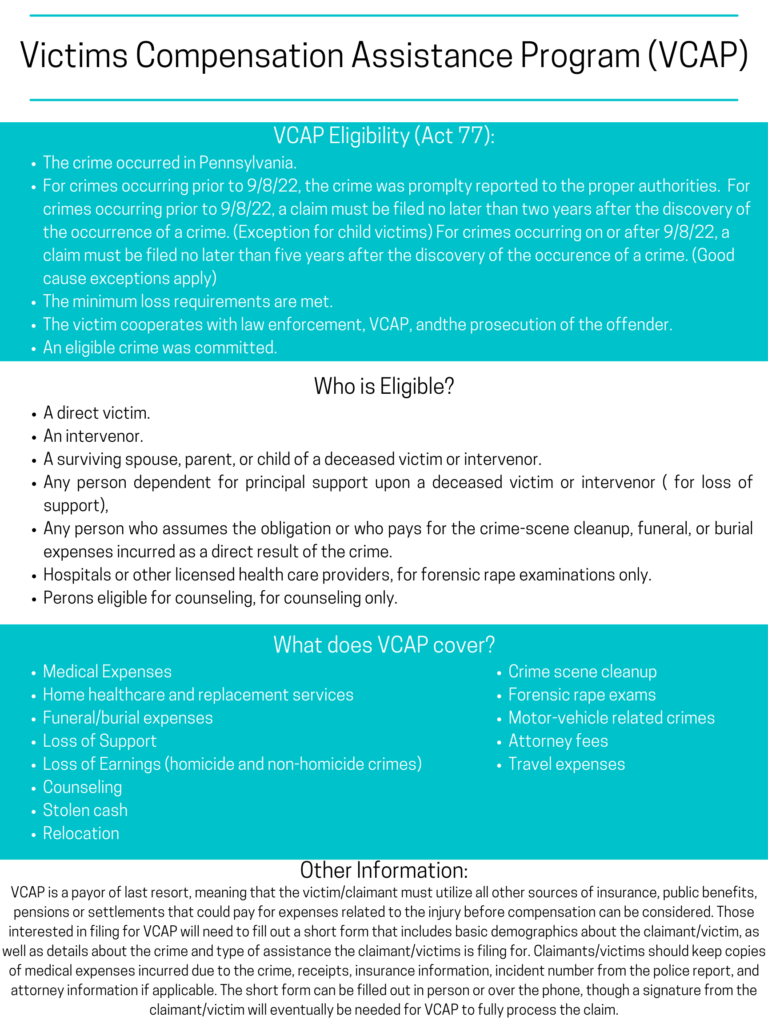 Most of our services are free and strictly confidential.